You would think that the only prerequisite for being a Penmarc Inspired Spaces Installer would be to have some construction experience — maybe knowledge of how to use table saws and owning a leveler!
Those are the first things we would look for on a resume. But customer service skills are equally significant to technical carpentry skills in our business.
Our installers have two clients — the people we're installing the closet for and The Container Store. We are in someone's home, in their personal spaces, and it is so important that we not only provide a beautiful closet and organization system but also ensure the installation is a good experience for the client!
One strategy for keeping your client happy is to make sure you are adapting your customer service approach to their cues.
If we're paying attention and engaged, the clients will tell us exactly what they need and want from us to ensure we provide them with top-notch customer service and a positive installation experience.
Below are tips for adapting to your client's cues so you can provide them with quality customer service at every installation!
Maintain open communication
Make sure you are taking the time to listen to what your client is saying. Introduce yourself, and ask questions when necessary. Ensure the client is comfortable and informed about what to expect.
If the client feels informed about the process and knows what to expect, they are less likely to question you or start worrying if something is out of the ordinary.
Regular check-ins and progress updates with the client are great ways to keep the client informed throughout the installation. For these check-ins, provide any information regarding delays or changes from the original design or plan. If there is an issue with the product or the design, let the client know whether you can resolve it during this visit or if another visit is required.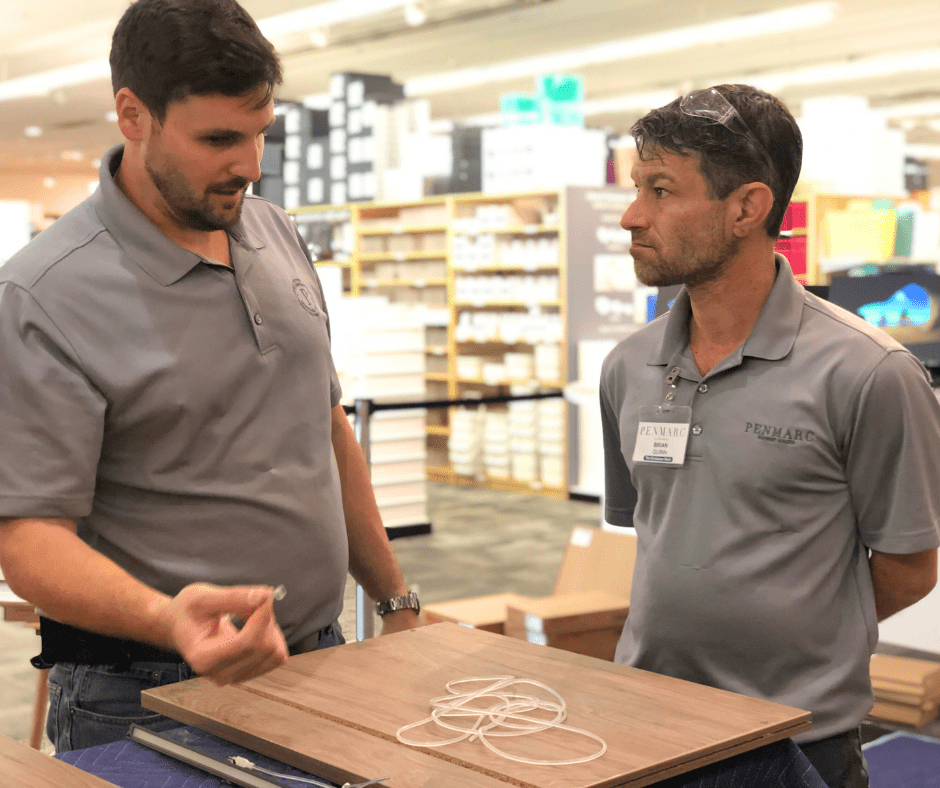 Try to determine your client's communication preferences during the installation. If the client seems anxious about the process or what to expect, over-communicate every step. If the client seems particular about the placement of their belongings, be sure to get their approval, even if the change is small.
Make eye contact
Regular eye contact during your interactions helps inspire confidence and ensures that you are engaging enough to see any visible cues from the customer.
Stay Calm
Hopefully, it doesn't happen often, but some clients, no matter what you do, will react rudely or escalate the situation. Staying calm and professional might not de-escalate a customer, but it won't add fuel to the fire either.
Let the customer know you are partnering with one of the resources below, and excuse yourself. Go outside to make the call. This gives you and the client a chance to cool off. Partnering with someone outside the situation usually helps game plan the next best steps. It will also provide some protection and support for you.
Use your resources
If something is going sideways with the customer, make a partner, and use your resources.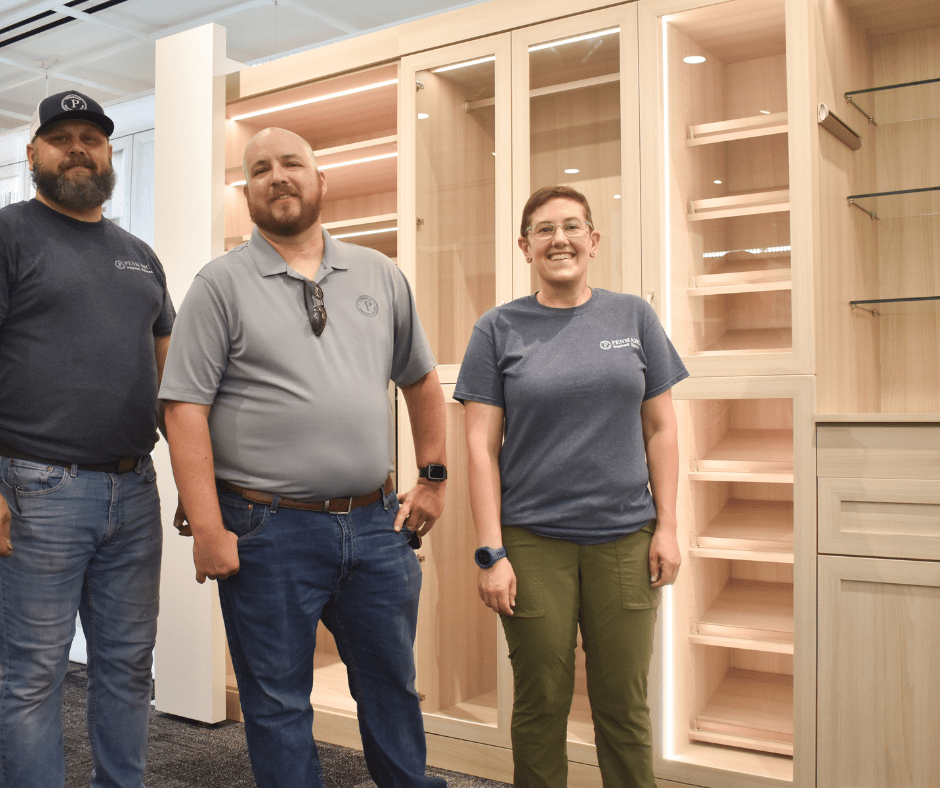 If there are issues with the product, design, or customer expectations — remember that the client is The Container Store's customer — partner with them on resolutions. Let them speak to the client about any issues with money, designs, and expectations.
The Preston helpline is 630-379-0723. This helpline gets you in touch with an experienced Preston installer to help troubleshoot any installation or product issues.
Call your market manager — they'll help set expectations and plan the following steps to diffuse any situations with the client.
Call the coordinators — they can help you schedule the next appointment and get a service order created.
At Penmarc, our goal is not only to inspire with our outstanding closet installations but with our customer service! Follow these tips, and you'll provide excellent customer service and show off your Spirit of Excellence at every installation!
To learn more about Penmarc Inspired Spaces and what we're all about, click the link below!